Implementing Agile Transformation
Achieving Business Agility with Scrum@Scale
Credential: Registered Scrum@Scale Practitioner (RS@SP)
Course overview
A natural extension of the Scrum framework created by the co-creator of Scrum, Dr. Jeff Sutherland.


Scale Scrum from one to many teams across the organization

.


Completion of a Registered Scrum Master and Registered Product Owner or a Registered Scrum@Scale Fundamentals Course is encouraged but not required.
Upcoming Course Dates
Enroll Now
The Legendary
Co-creator of Scrum

Dr. Jeff Sutherland designed Scrum at Scale to scale across the organization as a whole.
Based on the fundamentals of Scrum and complex adaptive systems theory.
To deliver products and services faster with our lightweight, adaptable large scale framework.
Our Scrum at Scale training is interactive and provides the tools to produce high-performing teams of teams through a combination of lectures, hands-on tutorials, and case studies.
Scrum@Scale, a natural extension of Scrum.
Achieve Exponential Business Results with Scrum@Scale.
Master a new resounding work structure and a collaboration framework that works immediately
Refactor to a minimum viable bureaucracy (MVB) that focuses on delivering business results and happy customers
Equip teams with the know-how to support remote teams operating with unparalleled transparency and connectivity
Registered Scrum@Scale Practitioner
A continuously improved world-class program.
Updated with the latest Scrum at Scale transformation examples from Fortune 100 companies

Backed with real case studies and a highly interactive training approach

Deals with complex problems while delivering products & services of the highest value.

Learn to make the right decisions and respond rapidly to changing market needs.
Why Scrum@Scale?
Scrum@Scale helps businesses:
Effectively coordinate any number of Scrum Teams across an enterprise

Create a 'Minimum Viable Bureaucracy' which allow organizations to adapt quickly and thrive

Align an entire organization around clear priorities

Increase transparency, fast feedback and continual improvement

Deliver value faster by boosting innovation and reducing time to market
Trusted by Fortune 100 Companies
Achieve business agility by leveraging the Scrum@Scale infrastructure.
A successful organization starts from a successful team. This course will allow you to quickly improve your current teams to foster excellent cross-department coordination. You will be able to immediately apply the S@S framework in your organization and reap the benefits.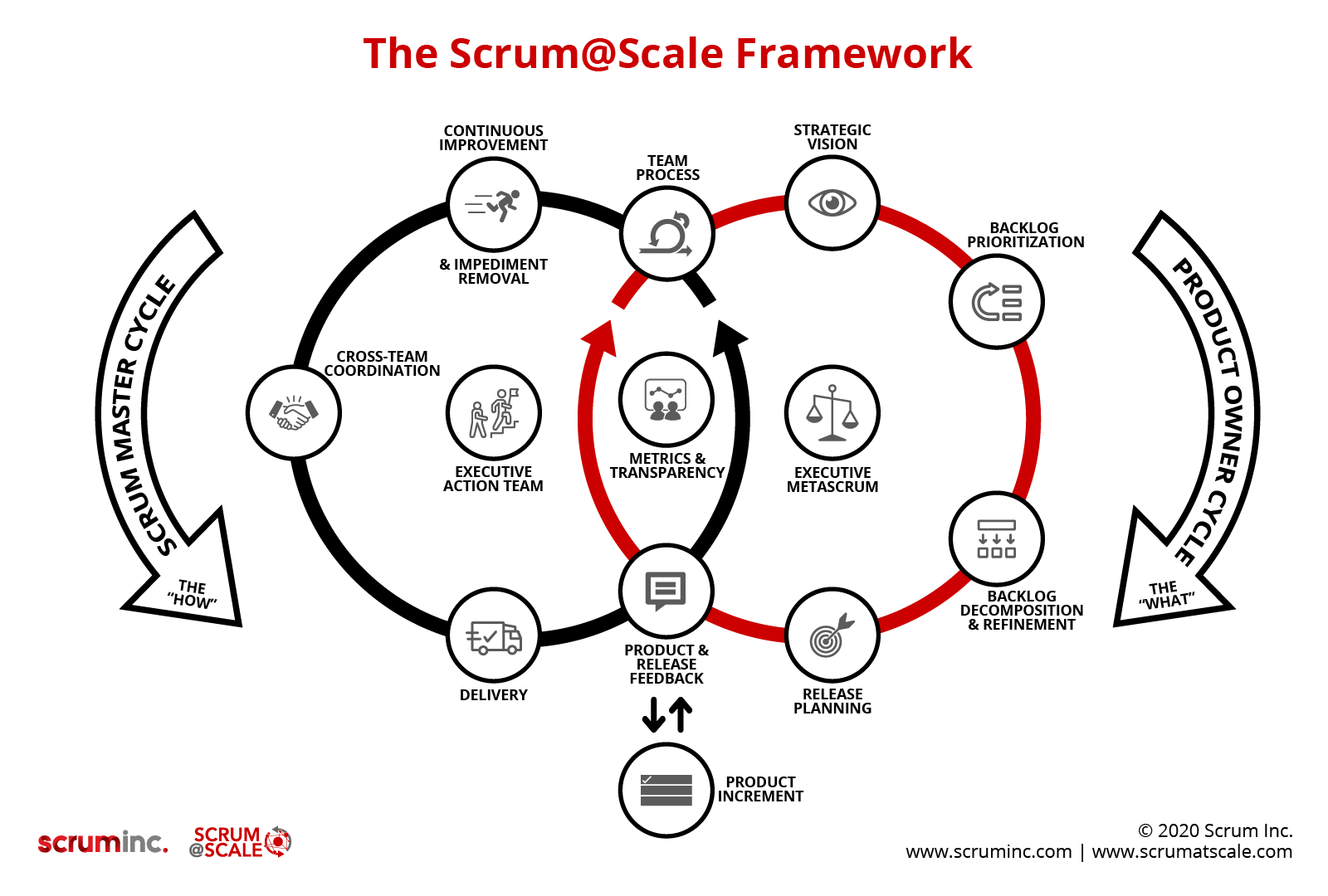 True scrum
Quit formalizing Scrum
Focus only on delivering business values through building hyper-productive teams
scrum master cycle
Continuously remove impediments to increase team's productivity
Reduce organization operating costs
Increase customer satisfaction and retention
Strategize vision, breakdown into missions and take immediate actions
Fast release of high quality products to the market
Optimized for the best learning experience for Asians.
The initial curriculum focused on the theories and principles behind the Scrum framework which was designed specifically for western learners. This was less suitable for asian learners that practise a more practical and multimedia-based learning habit.


Hence, Ethan Soo and Jeff Sutherland spent three days in Scrum Inc.'s office at Tokyo, Japan to redesign and restructure the Scrum at Scale curriculum according to the learning habits and work culture in Asia.


Ethan Soo aims to conduct culture-sensitive teaching of Scrum@Scale that can provide the best learning experience for Asians. In the revised Scrum curriculum, a unique frame of problems was derived from the case studies in Asia. Following that, a precise implementation roadmap that incorporates ways to tackle those problems was constructed. This allows learners to implement Agile in their workplace and deliver business results immediately after the class.
A 5-Star Learning Experience With CI Agile
We believe Agile transformation is a continuous journey and we aim to provide you with continuous support. You are not alone, we will always be there with you.
Pre-class
You will receive pre-reading materials one week before the class to build a strong Scrum knowledge foundation
During the class
You will experience highly interactive learning sessions where we discuss about real enterprise-level Scrum case studies
Post-class
Your learning journey will not stop here! You will enjoy one year of unlimited free Scrum course revision and continuous support

From the past participants
"I can utilize the knowledge gained in Scrum at Scale Practitioner to lead
million-dollar projects!"
"Managed to meet like-minded partners and work
together to overcome difficulties in the Agile project."
"Ethan's expert team strives to help the company learn
and migrate to Scrum. He has helped a few
business partners that I have recommended achieve
impactful results!"
Class Arrangement Satisfaction
The Scrum@Scale framework is the brainchild of Dr. Jeff Sutherland, the co-creator of Scrum and the founder of Scrum Inc. Scrum @Scale naturally extends the core Scrum framework to deliver hyper-productive results across industries and disciplines, including software, hardware, services, operations, and R&D. In our 3-day course, you will learn the Scaling principles and Scrum methodologies behind the building and running performance-oriented Scrum teams, and successfully scale Scrum to the entire organization including IT, business, operation, marketing, HR and other aspects of the company to uplift their performance and Agility.
Methodology
This Scrum at Scale program will be conducted with interactive lectures, PowerPoint presentations, group discussions, case studies, hands-on computer exercises, and games.
Professional Development Units (PDUs)
This Scrum at Scale course counts as 16 SEUs and 16 PDUs.
Learning Outcome
Upon completion of this program, participants will be able to:
Create and lead hyper-productive Scrum teams and teams-of-teams
Identify the key area to uplift in an organization to deliver immediate performance impact
Facilitate cross-team collaboration and release planning with tens, hundreds, or thousands of people
Create and prioritize a transformation Backlog to overcome impediments to scaling Scrum
Measure and improve key Scrum metrics at an Enterprise level
The Scrum @Scale® course teaches the responsibilities of the management team, Product Owner, Scrum Master, individual Scrum teams, and enterprise leadership to collaborate efficiently in a variety of large-scale contexts.
Course Overview
Day 1: The Whats and Whys
Learning objective:
Learn the reasoning and formation of Scrum@Scale (natural extension of Scrum) and understand why it is the best way to solve your business and management problems.
1.1 Why Agile?
1.2 Three mega-issues when scaling Scrum
Prioritization
Working Product
Organizational Refactoring
1.3 What and Why?
Dual operating system
Waterfall does not scale
First Scrum@Scale Prototype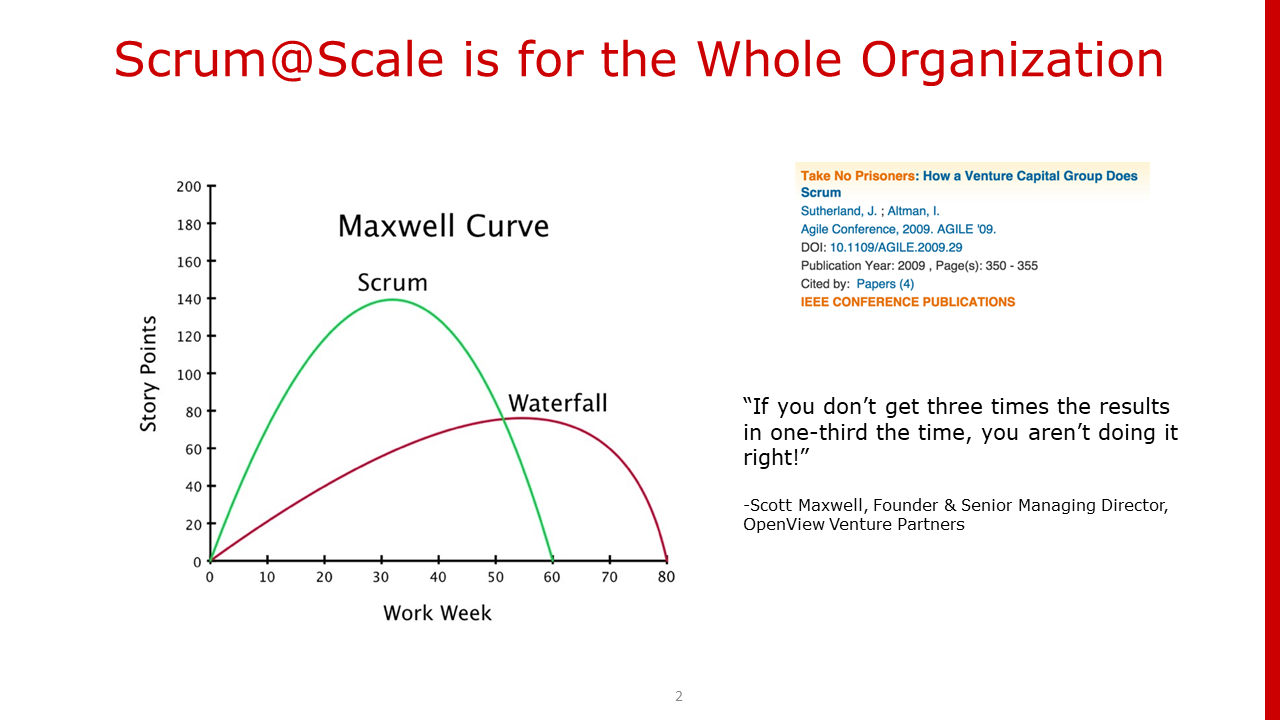 Day 2: Building Strong Scrum Teams
Learning Objective:
Equipping learners with skills to form an efficient, productive, self-motivated, and result-oriented team. Emphasizes on producing high-quality products in the minimum
time by tracing back to the principles of hyper-productive Scrum Teams and their key learning blocks.
2.1 Team-level process
Scrum Patterns
Scaling Scrum challenges
Inconsistent Scrum
Activities:
2 – 3 case studies to discuss within the team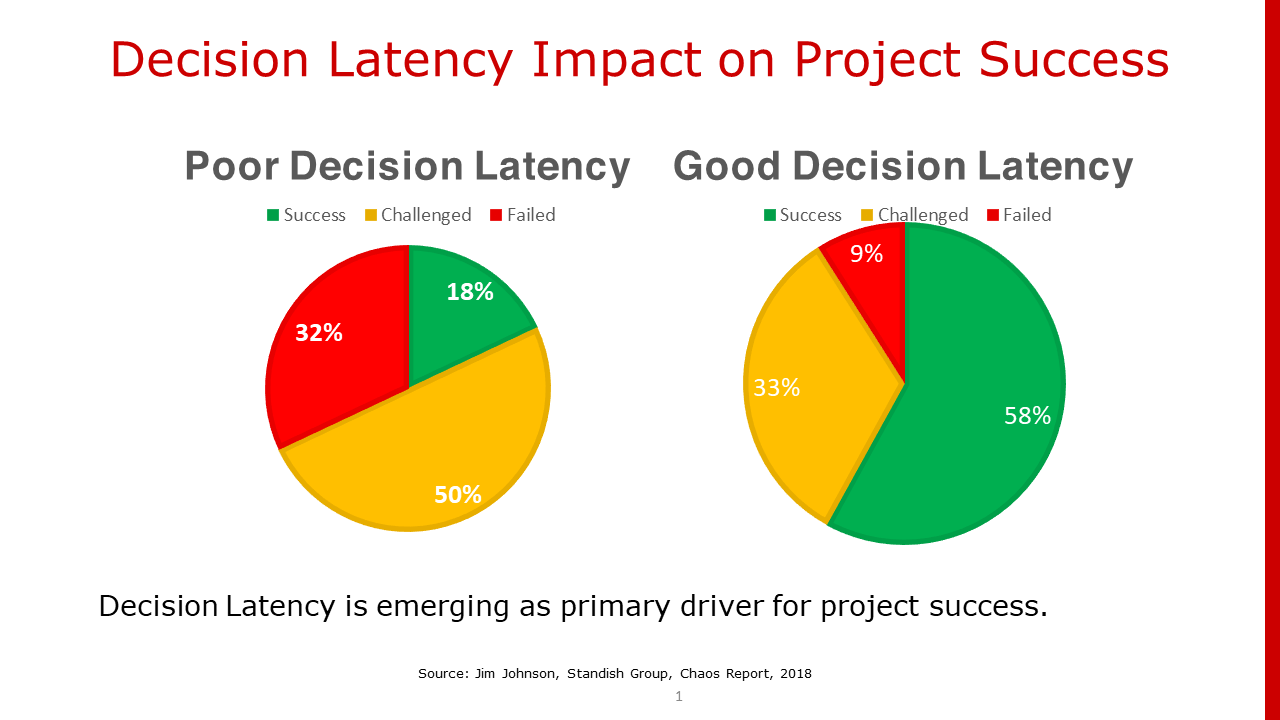 Day 3: Part 1 - Scale-up to Multi-teams Environment and the Entire Organization
Learning Objective:
Starting by aligning vision with the top
management, this section prepares students to connect
multi-teams using Scrum@Scale.
3.1 Scaling Scrum and the Scrum Master
3.2 Cross-team Coordination
3.3 The Executive Action Team (EAT)
Scaling Scrum challenge: bureaucracy & hierarchy
Pattern - The Agile Practice
Activities:
2 Scrum case studies to discuss with the team
Day 3: Part 2 - From Vision to Backlog by Collaborating with the Business Entity to Form a PO Organization
Learning Objective:
Positioning business entities with Agility
with the aim to deliver business results. You will also learn about
a customer-oriented mindset that enables you to deliver what
customers want.
4.1 The Product-Owner Cycle
4.2 Strategic Vision
4.3 Backlog
Prioritization
Decomposition and Refinement
4.4 Release Planning
Case study involving Scrum@Scale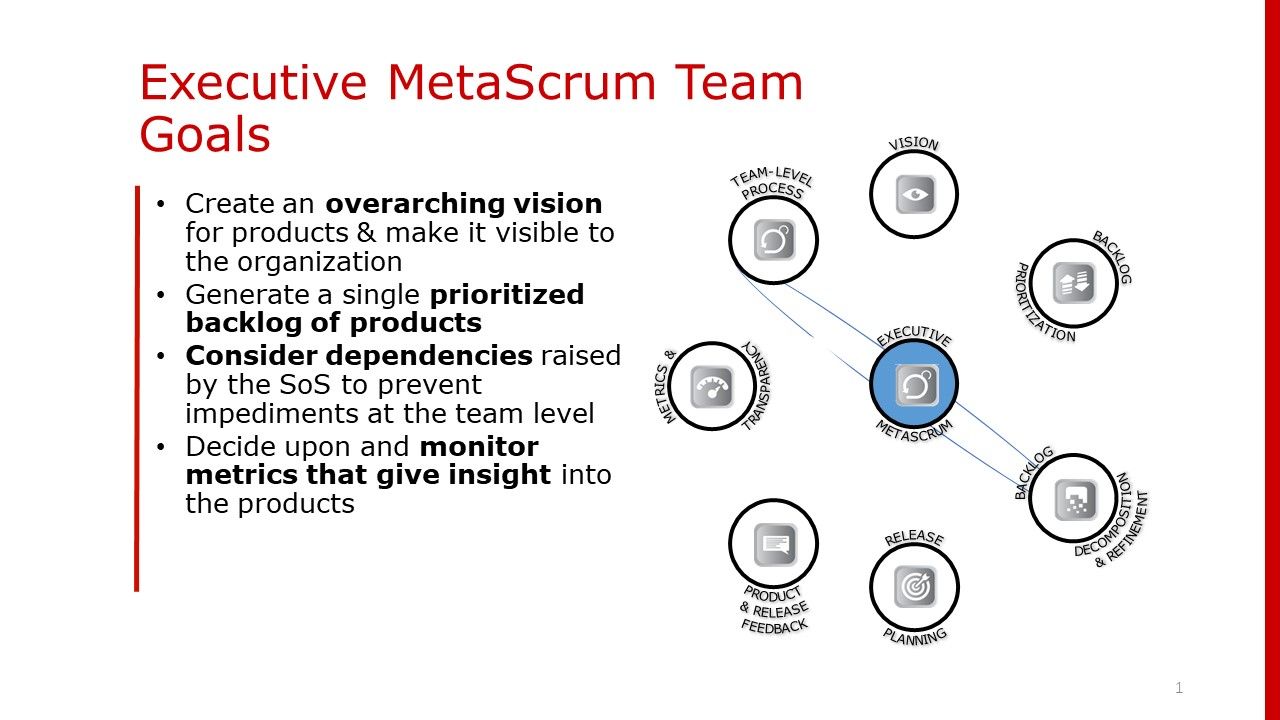 About the Trainer:
Ethan Soo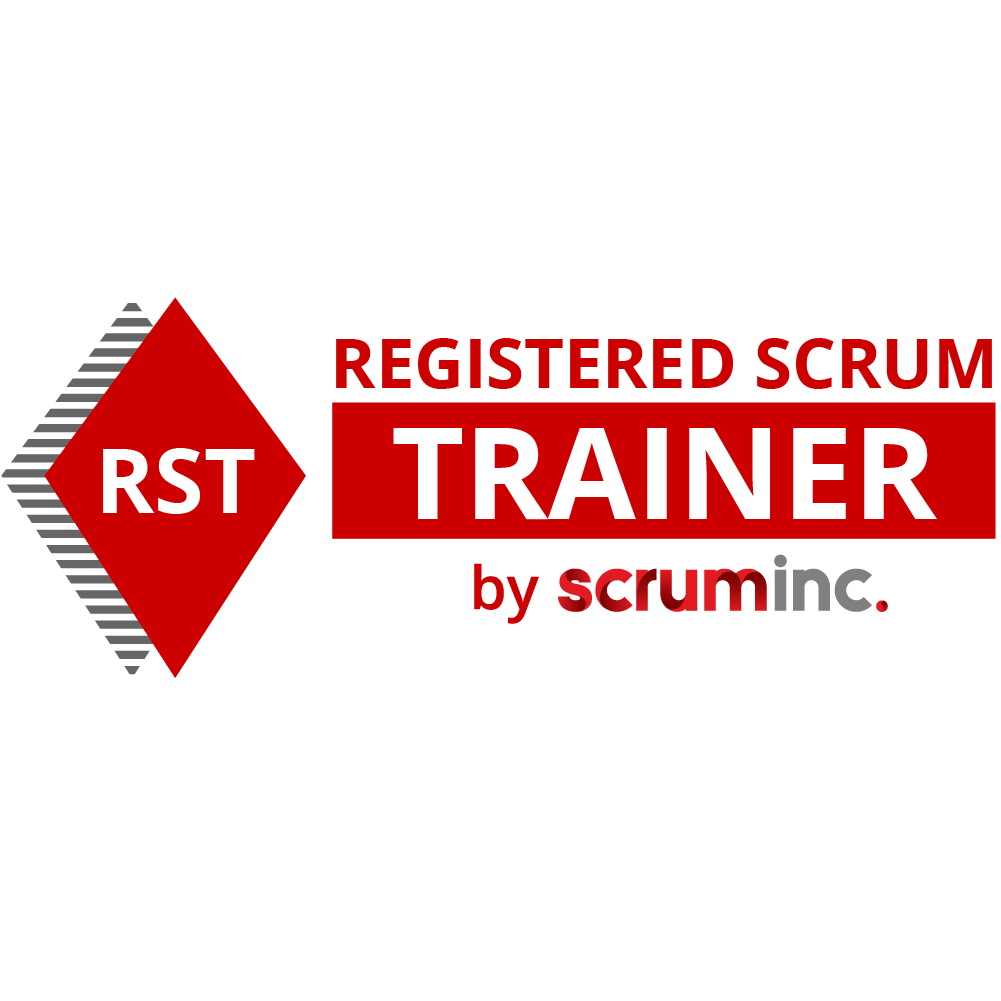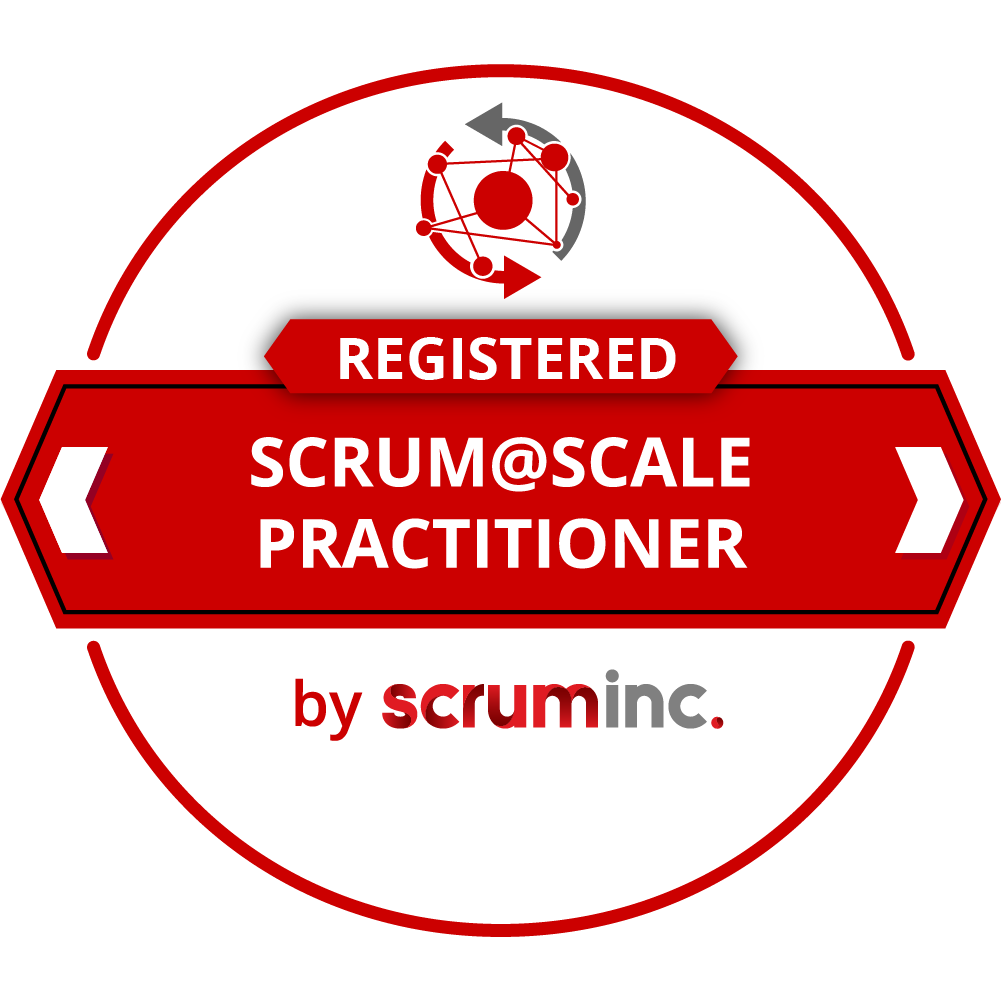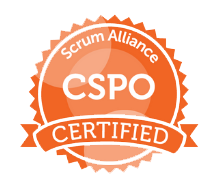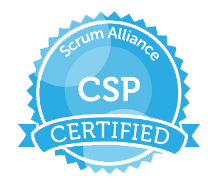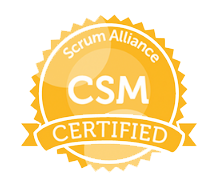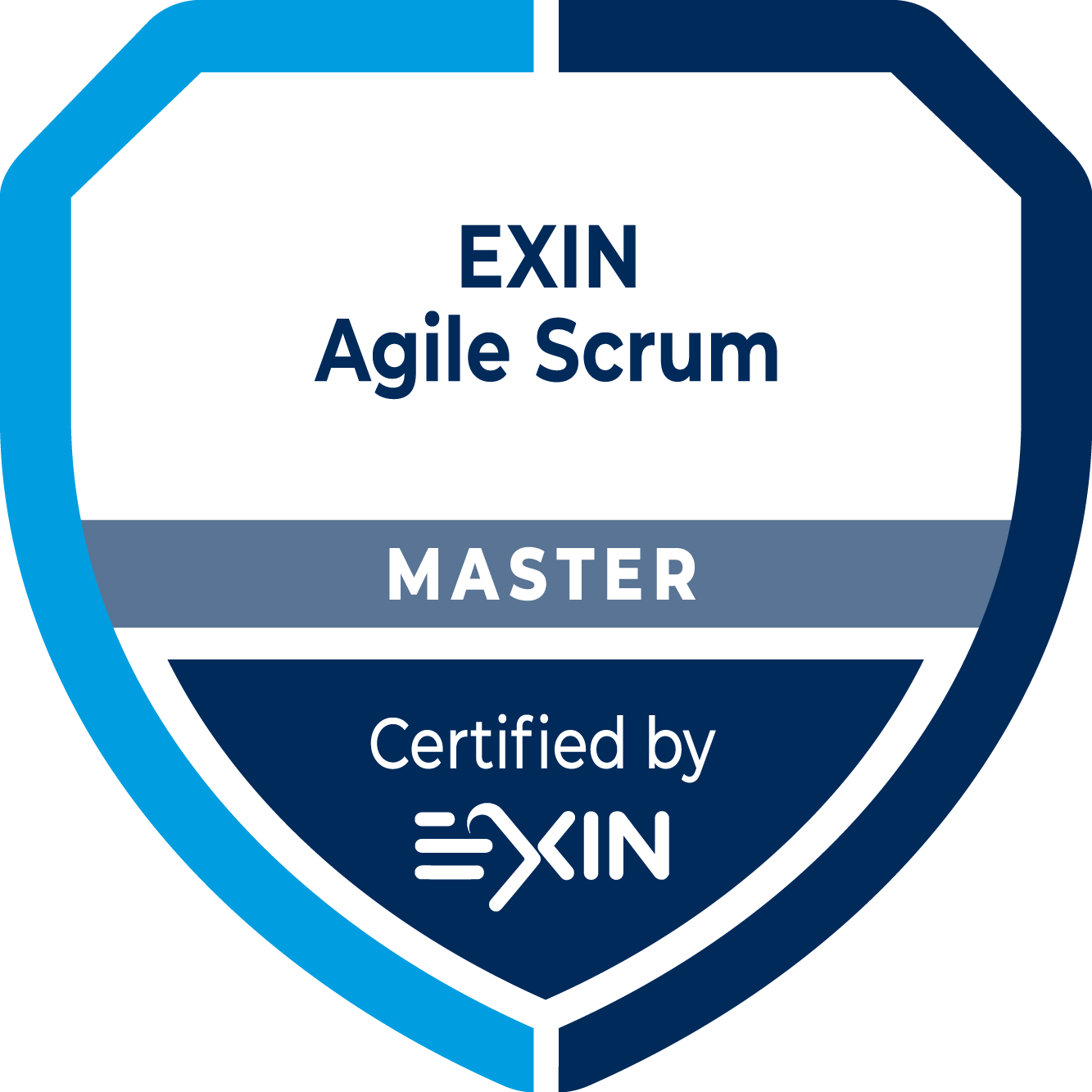 Ethan graduated from the University of Michigan, Ann Arbor with a bachelor's degree in Computer Science and Engineering. He had over 18 years of experience in software development, project management, and Agile rollout across large, multi-site organizations.


In 2003, he learned Scrum and was inspired by its elegance and effectiveness. He spent the next 5 years working as a Development lead, Director of Engineering, and CTO that implements Scrum. In 2009, his successful experience has led him to focus his career towards enterprise Agile transformations.


In 2011, he led his first commercial Agile transformation for about 200 developers at EF Labs with 16 Scrum and 2 Kanban implementations. The project was very successful and EF Labs was one of the best Agile implementations in China at that time. The end-to-end effort needed only 3 months, and this has become one of the hallmark Agile adoption cases in China.


Subsequently, Ethan led the Agile transformation effort at Bank of China, Cisco China, ZTE, NIO, Mastercard, Meituan, and many business entities in Beijing and Shanghai.


Within 3 months of working with Ethan, most large-scale Scrum systems gained 30-80% productivity, while small multi-team Scrum systems reported over 100% productivity boost.


Over the past decade, Ethan was one of the most successful and celebrated Agile coaches in China. In addition, he also focused on delivering and enhancing Scrum and Kanban education in the Asia Pacific region. Ethan was able to leverage his extensive experience and real cases to create deeply engaging Scrum and Scrum at Scale courses.


With over 300 deliveries, stellar 5-stars performance 95% of the time, and 4 fluent teaching languages (English, Chinese, Cantonese, Bahasa) - Ethan is one of the best Agile trainers in East and Southeast Asia.


In 2020, Scrum Inc. Agile Education Program entrusted Ethan to be a Scrum Fellow and the regional partner for the Asia Pacific (APAC) region. Ethan will help to increase the accessibility of Dr. Jeff Sutherland's True Scrum knowledge and to mentor, coach, train, and certify next-generation Scrum Inc. trainers in the Asia Pacific.

18 years
of Agile Experience
300+
Agile Training Deliveries
30+
Enterprise Agile Transformations
Our Clientele:
Ethan recently spent two days in my
Scrum@Scale class in Tokyo planning
his first four Scrum@Scale classes in
China in December 2019. Having
reviewed the plan carefully, I strongly
recommend training with Ethan. These
will be excellent courses.


JEFF SUTHERLAND
FOUNDER AND CHAIRMAN, SCRUM INC.
Ethan has been a strong proponent
of doing Scrum well and has been of
great assistance to Chinese
companies looking to improve their
use of Scrum and agile approaches.




MIKE COHN
CO-FOUNDER, SCRUM ALLIANCE
PRESIDENT, MOUNTAIN GOAT SOFTWARE
Ethan's expert team strives to help
company learn and migrate to
SCRUM uses. I recommended him
to a few business partners and all
have gotten raving reviews and he
has helped them drove impactful
financial benefit and result.


GRACE CHAN
SENIOR VICE PRESIDENT PRODUCT AND
INNOVATION, MASTERCARD CHINA
Frequently asked questions
Will I be given a full refund if I change my mind?
No, you will not be given a refund. However, we can help you reschedule to another class availability upon advanced notice (minimum 5 days before the class).
When will I receive the pre-class learning materials?
You will be given access to the pre-class learning materials one week before the class.
How do I sit for the examination?
You will be given an exam link after the class and you can sit for the exam anytime within 30 days of receiving the link.
What is the examination format?
Multiple choice questions (MCQ) and true-false questions.
What is the validity of the examination link?
It will be valid for 30 days after it is given out.
Can I resit for the examination if I fail it for the first time?
Yes, you will be given another free attempt after consulting your course instructor. However, a minimum fee will be charged for the third attempt.
What is the passing score of the exam?
The passing score of the exam is 23/30.
What is the time limit for the exam?
There is no time limit for the exam.
1. I previously created a Scrumlab account, but can't access it now. What do I do?
The reset password function is the quickest, easiest way to access your account if you're having difficulties. Go to scrumlab.scruminc.com/reset and enter the email address used to create your account.
2. The reset password function isn't working. What's going on?
Check Junk and Spam folders. If a password reset email did not arrive in your inbox at all, send an email to education@scruminc.com with your full name and organization. Students are usually unable to access their account from the reset password function when an incorrect email address is given at purchase.
3. I have taken an Agile Education by Scrum Inc. course, can I claim PDUs from PMI for my class?
Submit your application through PMI.org "Report PDUs" page under the "Education" section
Fill out the form as follows:
Provider: Scrum Inc.
Course: Scrum Master / Product Owner
Contact person: Trainer's name
Contact email: education@scruminc.com
The PDUs to be claimed are counted as 1 PDU per hour of instruction. In most cases this will be between 14-21 hours depending on the course.
PDUs can be divided into three categories: technical, leadership, and strategic.
4. I have completed my Product Owner, Scrum Master, or Scrum@Scale course and unfortunately did not pass my exam. Can I retake the exam?
There are two attempts to pass each credentialing exam. If you did not pass both attempts, you may be eligible to re-take the exam. Please contact your instructor who can help you get an additional attempt.
5. I have completed my course and passed the exam! I'd love to share my credential on LinkedIn and let others know I've achieved a new credential. How do I do this?
Congratulations on achieving your Agile Education Program credential! Let colleagues, future employers, and more recognize this achievement by adding it to the "Licenses & Certifications" section of your LinkedIn Profile:
Download your certificate from ScrumLab under the "My Achievements" tab.
Log in to your LinkedIn account, then go to your profile.
On the right, in the "Add profile section" dropdown, choose "Background" and then select the + next to "Licenses & Certifications".
In Name, enter the name of the course or program.
In Issuing Organization, enter Scrum Inc.
In Issue Date, enter the Date on which you earned the credential.
In Expiration Date, enter the Date listed on your Certificate (this is one year from the date you earned. This date is extended annually when you pass your renewal exam).
You can leave the Credential ID field empty.
In Certification URL, enter the URL for your certificate and Save.
6. My name is spelled incorrectly on my credential, can I fix this?
Absolutely! Reach out to education@scruminc.com to update the name on your credential.
7. How do I renew my credential?
The renewal window opens 30 days prior to the expiration of your annual credential.
Once the 30 day window begins, you will be prompted to renew automatically as you log into the ScrumLab portal.
There is a simple checkout process, where you are able to pay the renewal fee with a credit/bank card.
Once the renewal exam fee is paid, you may click into the new tile available on your dashboard entitled "Exam", with the date and pertinent credential.
You must complete the short renewal exam (12 questions designed to reinforce the learning of the course) before your credential date is updated in the Credential Lookup Feature.
8. I paid for my renewal but I don't see this reflected on my account or credential.
You must complete the short 12 question once you have paid for your credential. You will see a tile on your student dashboard titled "Exam" and a date. Click on the tile and your exam will start.
Created with